Photo History 2023
Photo History 2023
Photo History 2023
Photos from North Country Arts & Crafts Workshop 2023! If you have photos you would like included on this page, please e-mail them to:
katsanders58@gmail.com
Porch Sign
Great addition to your porch or steps.
Fluid Acrylic Painting
Great Fun!
Fun With Wool Ornaments
A variety of techniques!
Rug Hooking with the Oxford Rug Punch Tool
Create beautiful "hooked" rugs.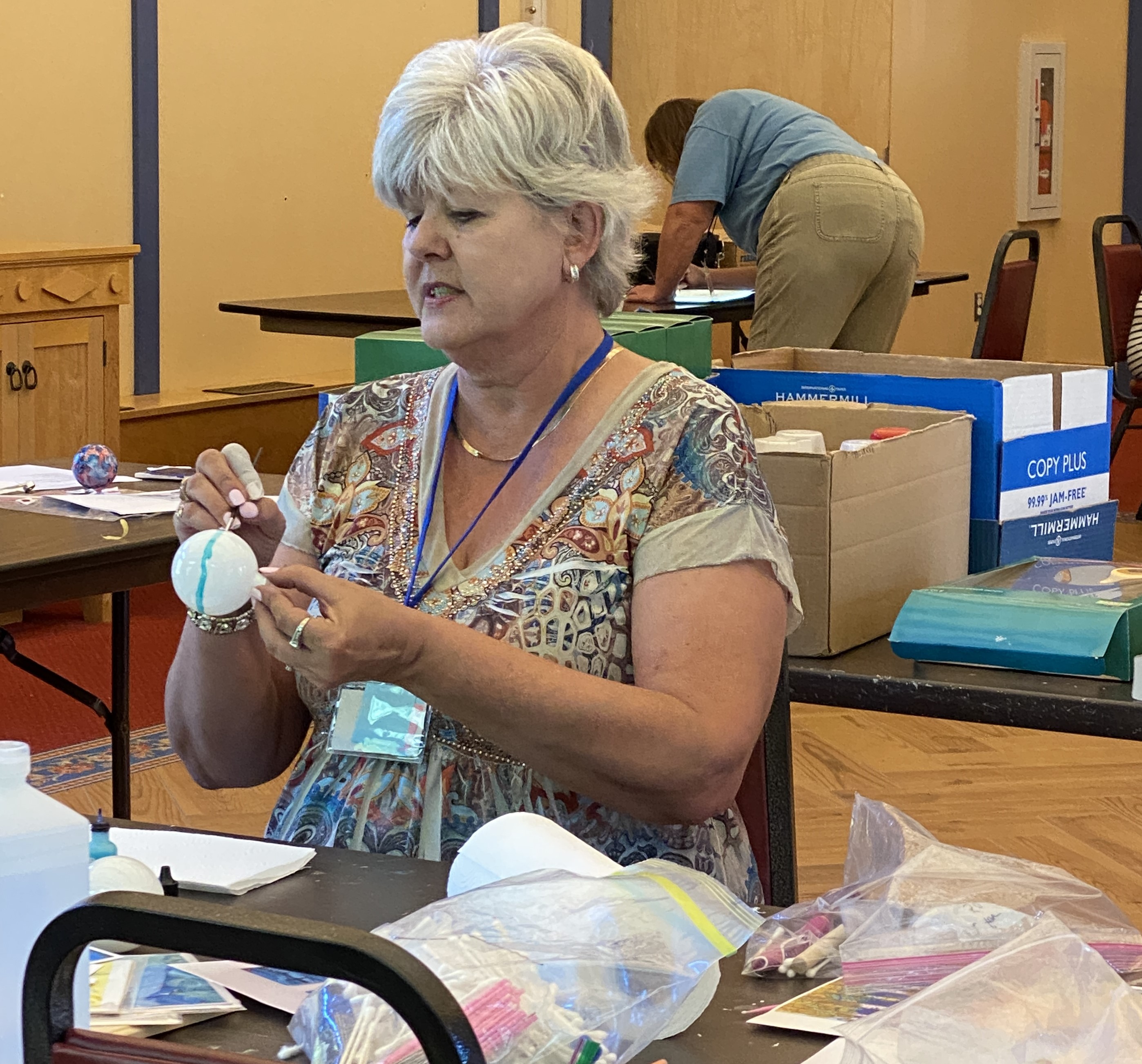 Alcohol Ink Ornaments
Create four beautiful painted glass ornaments.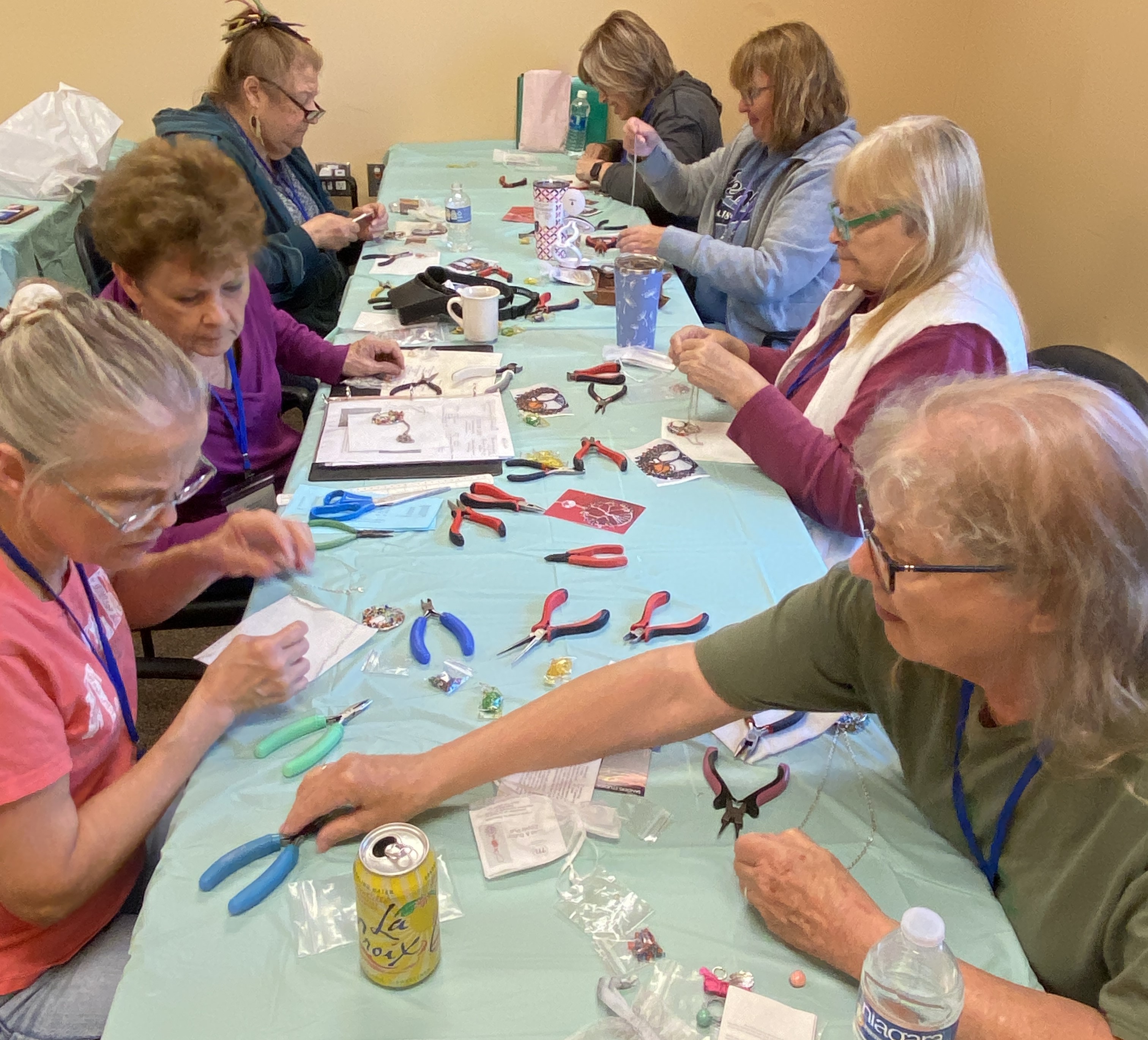 Tree of Life Pendant
Create a unique focal piece!
Wire Weave a Pendant
A one-of-a-kind pendant!
Round Welcome Sign
Several designs and colors to make your sign your own.
Felted Flowers
Create a lily and a rose!
Pine Cone Votive Candleholder
Use those pinecones from your yard.
Friendly Fall Chickadee
A variety of watercolor techniques!
Maui Bracelet & Earrings
Form a chain of flowers blooming around your wrist.
Saami Leather Bracelet
Create using traditional Saami supplies.
Nalbinding Mittens
Create a pair of warm fingerless mittens using an ancient fiber art technique!
Woodburning
Learn the basic techniques of woodburning.
Landscape Quilting
Create spectacular "landscape quilts" inspired by Karen Eckmeiers "Accidental Landscapes" techniques.
Water Color Pencils
Back by request!
Wood Spirit Carving
Learn how to carve a Wood Spirit.
Carve a Wolf or Eagle Feather
A great gift for family or friends!
Northwoods Splendor
Features two acrylic paintings, a "Sunset/lake Scene" and a "Tree Overlooking the Lake."
Gorgeous Gourds
Turn ordinary gourds into works of art!
Bentwood Box
Used for centuries in Scandinavian countries for toring kitchen staples, including butter.
Telemark Rosemaling
Taught by an award winning rosemaling artist and inspired by the Telemark region of Norway.
Whimsical Watercolor
Learn wet-on-wet watercolor techniques.
Ethnic Meals
Our chef!
Honoring Jean Castle and Carol Iverson
Linda Autrey, Chairman, and Barb Bergquist, Treasurer honor former Chairman Jean Castle and former Treasurer Carol Iverson
Special Presentation by Diane Hetland
Landscape Quilting Instructor
Special Presentation by Alethea Kenney
Nalbinding Mittens Instructor